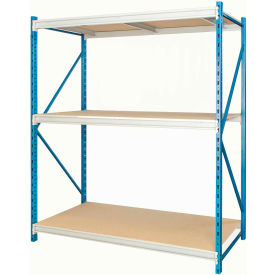 Hallowell Bulk Storage Racks
Hallowell Bulk Storage Racks Provide an Accessible Storage Space For Heavy Equipment.

Hallowell bulk storage racks are designed to support heavy loads and components in need of large capacity storage. Most models include choice of optional wood, steel, or no deck. Wire deck shelf racks feature a grid-like design to reduce dust accumulation and increase air circulation. Steel frame construction provides lasting durability. Units are strongly recommended to be secured to the floor before use. Weight capacities and dimensions vary per model.