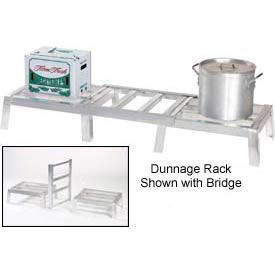 PVI - Aluminum Nesting Dunnage Racks
Aluminum Dunnage Racks Allow Nesting When Not In Use For Saved Storage Space.

PVI - aluminum nesting dunnage racks handle heavy loads even when nested. Made using all welded 1-1/8" thick aluminum that resists corrosion. NSF approved. Optional Bridge joins racks together for runs of any length. Helps make the best use of space, especially under benches. Additional specifications vary per model.