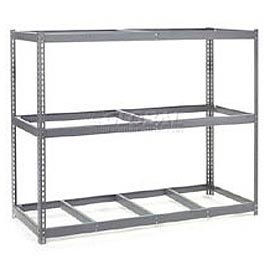 Boltless Beams & Deck Support
Boltless Beams & Deck Support Allow Convenient Content Storage for Warehouses, Storage Rooms, Retail Stores, and more.

Each level requires four beams. Double Rivet Beams must be used on top and bottom levels of all units. Single Rivet Beams can be used on all intermediate levels or increase capacity by using Double Rivet Beams on all levels. Beams can be used as ledges at any required height to prevent merchandise from falling or rolling off shelves.