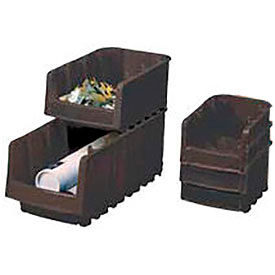 Stack And Nest Plastic Bins
Plastic Stacking And Nesting Storage Bins Efficiently Store in the Shelves or Used Stand Alone To Organize And Stock A Variety Of Parts.

These Stacking and Nesting Bins are made of polypropylene for long lasting durability. These solvent, chemical, grease and oil resistant plastic bins are autoclaveable up to 250°F. Stackable design provides compact for parts picking and nest together for storing bins away to save space. These storage bins have a large label area that allows quick content identification. The reinforced side ribs on these plastic bins prevent spreading under heavy loads.