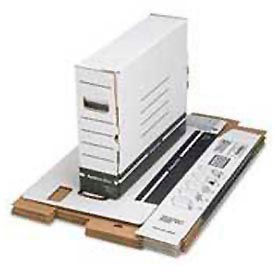 Storage Boxes For X-Ray Film
Safety Store X-Ray Film In These Durable, Dependable X-Ray Storage Boxes!

Basic-strength X-Ray storage boxes protect film from dust or dirt and support the weight of standard 14 x 17-1/2 film jackets. These boxes have a side tuck lid closure and a secure tab lock that prevents film jackets from sliding out. Sturdy handles are placed low for ergonomic lifting.

Sold in carton quantities.