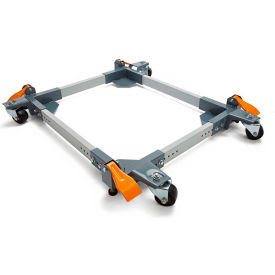 Expandable Mobile Base
Expandable Mobile Bases Ease Transport Of Shop Equipment For Workshops, Garages, Industrial Facilities, and More

Expandable Mobile Bases Help increase your usable workspace for better productivity, improved organization, and increased safety. Expanding dimensions allow for different sized and capacity equipment to be used with the mobile base. Move machines, large cabinets, toolboxes, safes, and much more.

Easily Switch from mobile to stationary with locking foot levers. Some models include Non-marking three-inch rubberized wheels provide a smooth roll over cords and uneven floors.