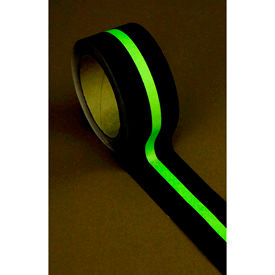 Glow Anti-Slip Tapes
Use Glow Anti-Slip Tapes To Mark Aisles, Walkways, and Emergency Equipment.

Glow Tapes are designed to adhere to any flat, horizontal or vertical surface. Uses pressure sensitive adhesive to stick to any face. Signs do not require mechanical or electrical power source. Tapes absorb and store energy from ambient light; immediately visible in sudden black out conditions. Illuminates up to 24 hours with only 5 minute recharge time. Meets OSHA, ATM Requirements. MEA approved and compliant with the requirements of New York City Law #26.