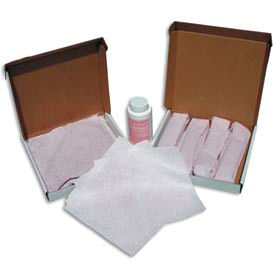 Acid & Base Neutralizers
Acid and Base Neutralizers Support Convenient Maintenance for Medical Environments, Waste Management, and more.

These neutralizers are made of high quality materials for long lasting durability and dependability. Units are designed to neutralize and solidify acid and base spills for containment and maintenance safety. Neutralizers will change color to indicate spillage stability. Types are Acid and Base. Available styles include Bags, Bottles, Pads, Pails, Pillows, Shakers and Socks. Colors are Orange, Pale Orange, Pink and Purple. Dimensions vary per model.