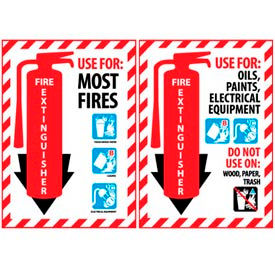 Fire Extinguisher Class Markers
Fire Extinguisher Class Markers Are Designed For Worksite Areas In Need of Identification.

Fire extinguisher class markers provide worksite awareness to fire safety equipment. Enlarged icons and bright color finish increases unit visibility. Available Sign Legends are Supplemental Extinguisher, Special Use For Cooking Grease Fires, and more. Available constructions are Plastic and Vinyl. Dimensions vary per model.