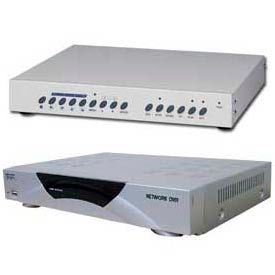 Security DVR Recorders
Security DVR Recorders Accommodate Applications Including Residential, Commercial, Medical, and more.

Security DVR recorders provide security monitoring and recording for hospitals, hotels, retail stores, and more. Select models include remote control programming, back-up battery, alarm, built-in motion detection, and timer options. Most models feature 120 frames per second real-time recording and internet-ready remote viewing and recording. Wall Mount Digital Video Recorder w/ Built-In Monitor provides secure and discreet setup location and operation. Available Storage Memory Capacities are 1 TB, 2 TB, 3 TB, 4 TB, 6 TB, and 9 TB. Dimensions and additional specifications vary per model.