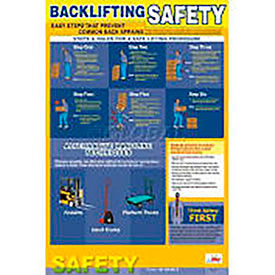 Safety Banners and Posters
Safety Banners and Posters Are Designed For Worksite Areas In Need of Informational Displays.

Safety banners and posters help provide worksite safety knowledge for a variety of conditions. Enlarged icons and bright finish increases unit visibility. Available Sign Legends are First Aid Guide, Heat Stress, and more. Available Languages are English and Spanish depending on the model. Dimensions vary per model.