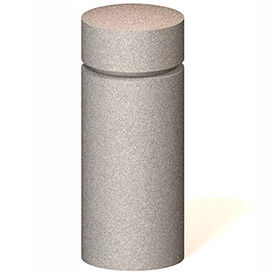 Petersen Mfg Concrete Bollards
Petersen Mfg Concrete Bollards are Installed to Control Traffic and Protect Vehicles in Parking Lots, Parks, and Facilities.

These concrete bollards provide protection and define perimeters in open traffic or parking areas. Concrete and filled concrete bollard styles include Decorative, Handicap Marker, Round, Square and Tapered Round concrete bollards. Bollards can be mounted with a protruding pipe into hole/concrete, or with an over existing steel pipe. 8 color finishes available. Dimensions vary.