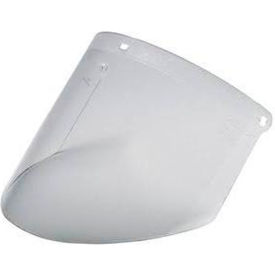 Replacement Face Shields
Replacement Face Shields Provide Protection For Shipping, Framing, Cement-Mixing, Automotive Work, Aircraft Assembly and more.

Face Shields provide high impact face protection for hazardous working environments. Available Types are Arc Face shield, Face shield, Face shield Only, Visor Only, and more. Most models absorb 99.8% of UV. Polycarbonate, PETG, aluminum, high resistant polycarbonate, hardened glass and other heavy duty construction materials help provide safety protection for users and the employee workplace. Lens colors and types vary per model.