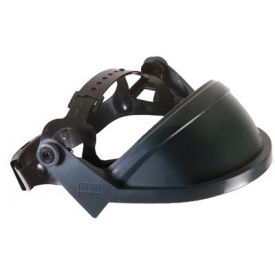 Face Shield Headgear
Face Shield Headgear Provide Jobsite Safety With A Durable Framework For Welding Shields And Protective Face Masks.

Face Shield Headgear features high impact resistance and extreme temperature resistance for long lasting use. Universal Slot Adapter accepts face shields, screens, and visors to attach to hard hats. Visor Bracket is made with nylon reinforced glass fill material for durably mounting to safety caps. Types vary per model.