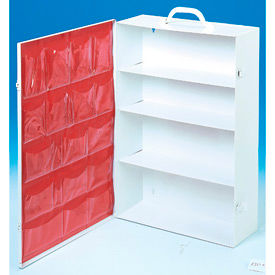 First Aid Cabinets & Accessories
First Aid Cabinets and Accessories Provide Emergency Content Storage and Organization for Offices, Schools, Factories, and more.

These medical cabinets are constructed using prime cold rolled steel. Door is welded in place using a full piano hinge and rust resistant hinge pin to withstand years of opening and closing. Well-built handle for convenient carrying. Keyhole slots on back allow wall mounting. Optional Door pouch available.