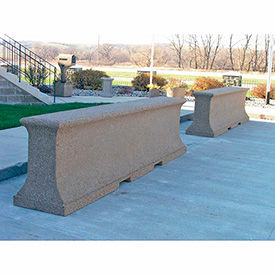 Petersen Mfg Concrete Barricades
Petersen Mfg Concrete Barricades Manage Pedestrian and Vehicle Traffic for Safety and Efficiency.

These concrete barriers serve to direct and manage traffic for construction sites, parking lots, public areas, and more. Pockets are provided for safe and proper handling. Available widths are 34" and 36". Barriers measure 24"L x 96"H. Sand color. Please note that power equipment is required for receiving and handling.