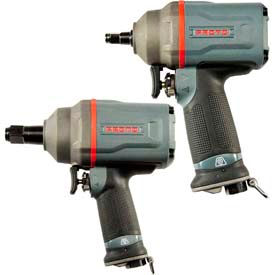 Proto® Air Impact Wrenches
Proto® Air Impact Wrenches Provide Efficient Balance and Control For Metalwork Operations.

Proto® air impact wrenches are suitable for heavy maintenance and construction tasks in need of heavy concentration. Air tool handle is ergonomically designed to improve operation and reduce operator fatigue. Three position power settings offer multiple rotation options. Titanium housing reduces weight, improves balance, and provides lasting durability. Additional specifications vary per model.