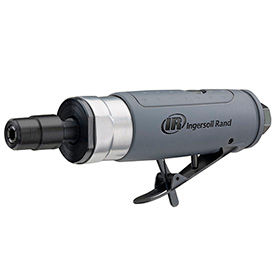 Ingersoll Rand Grinders
Ingersoll Rand Cutt-Off Tools Provide a Variety of Body Shop Repair and Shaping Operations.

Cutting tools effectively cut and shear metallic material in need of shaping. Select models include a safety lock throttle to prevent accidental start up. Other models include Straight Die Grinder, Low Speed Tire Buffer, Angle Grinder, and more. Additional specifications vary per model.