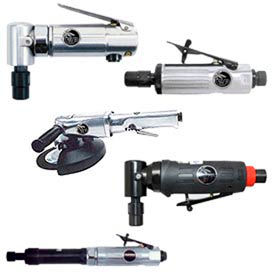 Florida Pneumatic Grinders
Florida Pneumatic Grinders Are Designed For Polishing Operations In Need of Sufficient Precision.

Florida pneumatic grinders polish, cut, and grind for hydraulic and pneumatic procedures. Grinders are compact in design for easy handling and transport opportunities from one worksite location to another. Select grinders feature an exhaust at the back portion of unit. Additional specifications vary per model.