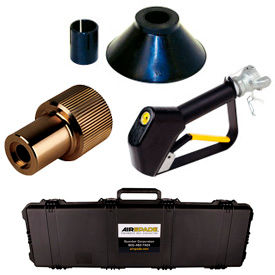 AirSpade & Air Vac Accessories
AirSpade and Air Vac Accessories Provide the Necessary Parts For Airspade Maintenance or Repair.

AirSpade and air vac accessories enhance functionality, and help stabilize the life of AirSpade air tools. Select accessories include a kit to hold unit pieces in one convenient location. Specifications vary per model.