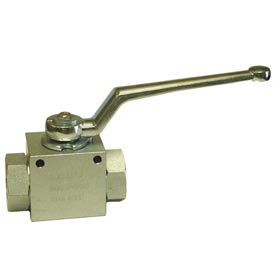 Dynamic High Pressure Ball Valves
Dynamic High Pressure Ball Valves Allow Convenient Operational Control for Applications Requiring Accurate Pressure Resistance.

These valves are made of 2-way or 3-way rugged carbon steel construction for long lasting durability and reliability. Blow-out proof stems and a full and reduced port up to 7,250 psi with valves provide ease of use. Various seal materials available. Available in a variety of port sizes and maximum PSIs to meet job requirements. Package quantity is 1.