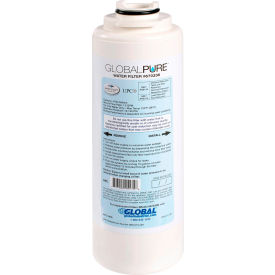 Elkay Water Filters & Filtration Kits
Elkay Water Filters and Filtration Kits Remove Lead Beyond The Requirements of NSF/ANSI 53.

Elkay water filters & filtration kits are designed for use with drinking fountains and water coolers.Filters and Filter Kits reduce odors and discoloration from incoming water. Filter options range from 1,500 to 6,000 gallon capacity. Quick-Disconnect, ¼ turn makes installation and replacement easy. Filters & Filtration Kits are designed for use with Elkay or Halsey Taylor Bottle Fillers, Coolers, and Fountains. Existing Filtered Units would require replacement filters only while non-filtered units would require a filter kit. Additional specifications vary per model.