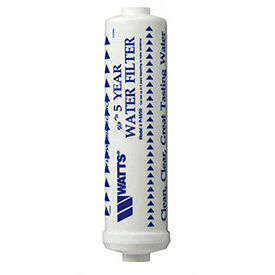 Watts® In-Line Filters
Watts® In-Line Filters Ensure Water Treatment Allowing Clean, Potable Water for Corporate Offices, Schools, and more.

These in-line filters are made of polypropylene. Used for ice makers and other water treatment needs. Types available are Acid Wash Coconut Shell, Coconut Shell, GAC and Calcite, GAC with Phosphate, and GAC Carbon. 1/4" connection size.