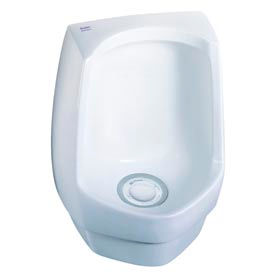 Sloan Waterless Urinals
Sloan Waterless Urinals Are Used for Areas Without Plumbing.

Waterless Urinals are made of vitreous China for long lasting durability. The sealed locking cartridge is patented, and the non-porous surface requires minimal maintenance. Since it uses no water, water supply piping is not needed, subsequently reducing water and sewer costs. Vandal resistant and odor-free. Touch-free operation. Two wall hanger brackets included. Available in Series WES-4000, WES-7000 and WES-1000. Dimensions vary per model.