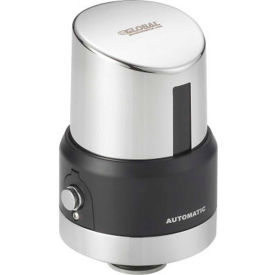 Flush Valve Retrofit Kits
Flush Valve Retrofit Kits Convert Old, Outdated Flushometers Into New, Advanced Flushometers.

Flush Valve Retrofit Kits are made of metal, plastic, brass, stainless steel and other high quality materials for long lasting durability and dependability. Available in a variety of brands, styles and sizes to suit toilet types and specifications. Battery operated. Some models are vandal resistant. Styles are Toilet, Toilet (Metal), Toilet/Urinal, Urinal and Urinal (Metal). Color finishes are Chrome, Chrome/Black, Polished Chrome and White. Dimensions and battery life vary per model.