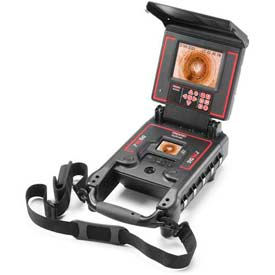 Ridgid Inspection Monitors
Ridgid Inspection Monitors Are Designed To Record Video In A Wide Range Of Pipe Inspection Needs.

Ridgid Inspection Monitors have a sturdy construction for long lasting durability and strength. Used for recording or taking snapshots of pipes during inspection. Displays are large and well lit for easy reading and better viewing. Choose from Digital Recording Monitors, Digital Recording Monitors With Keyboard or Inspection Camera Monitors for increased versatility. Available with DVD Burning Technology or USB Thumbdrive Capability. Dimensions, display sizes and video resolutions vary per model. MINIPak Monitors are also available and have a new integrated line trace feature that allows the user to trace the push cable with a locator (requires transmitter).