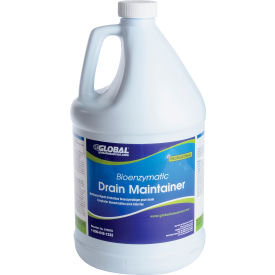 Bioenzymatic Drain Maintainers
Bionenzymatic Drain Maintainers are non-caustic drain openers that are user-friendly and safe for any type of plumbing and septic system.


Residual biological action helps to maintain free-flowing drains in kitchens and restrooms.
Formulas combine bacteria and enzymes that slowly digest organic waste.
Naturally reduces odors and discourages drain fly nesting.