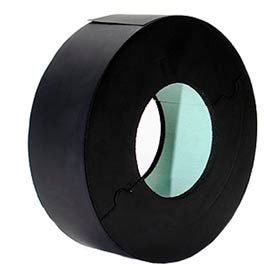 K-Flex® 360 Insulated Pipe Supports
K-Flex® 360 Insulated Pipe Supports Help Provide A Convenient Solution TO Unique Insulation Problems.

Insulated pipe supports are specifically designed to ensure that the thickness of the insulation is not reduced by the weight of the pipe. Hinged, 360° position-free, rigid polyurethane core offers a high compressive load. Includes 2 elastomeric insulation collars that provide the used surface to adhere elastomeric tubular insulation using contact adhesive. Outer PVC jacket with overlapping tab system provides a vapor barrier. Tongue-and-groove closure system insures moisture resistance.