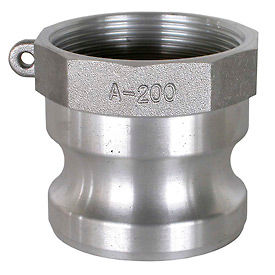 Aluminum Camlock Fittings
Aluminum Camlock Fittings Replace Old and Damaged Camlock Ends and Couplers.

Camlocks are made of lightweight, durable aluminum. Available in multiple sizes to fit your Camlock needs. Camlock ends help easily attach hoses and tubing to water pumps. Dust Caps & Plugs help seal intake and outlet openings on water pumps and hoses for closure when not in use. Seals out leaks and prevents debris and materials from entering pump.