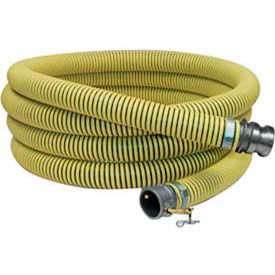 Reinforced PVC Suction Hoses
Reinforced PVC Suction Hoses Are Designed For Construction, Rental, Marine, Agricultural and Irrigation Industries.

Reinforced PVC suction hoses provide lasting flexibility and durability with abrasion resistant PVC helix exteriors. Smooth bore design eliminates build up and allows for maximum flow in suction and discharge of water, light chemicals and sludge. Clear hose allows visual confirmation that material is flowing. Available in diameters 3"-6". Additional specifications vary per model.