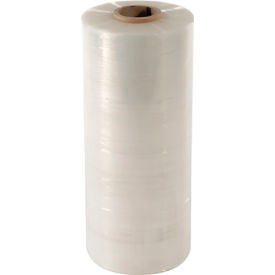 Machine Stretch Wrap
Machine Stretch Wrap Allows Loads to be Wrapped with Less Film and Retain Superior Load Retention.

This machine wrap cast provides exceptional puncture resistance for wrapping irregular loads while retaining the highest prestretch level. Elevated tear resistance material protects wrapped contents from moisture, theft, tears, debris and more during transport. Wrap is also adaptable for content stability. Types are Blown, Cast, Netting, VCI, and Vented. High clarity color allows quick and easy inventory identification. Gauges range from 60 to 120. Colors are Blue, Blue Tint, Clear, and Pink.