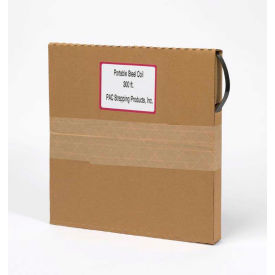 Portable Steel Strapping
Portable Steel Strapping Provides Structural Stability For Flat Packaging.

Portable steel strapping accommodates a variety of applications in need of replacing coil for self-dispensing cartons. Unit is lightweight and compact in design for easy storage opportunities. Steel coil handle allows ease of lifting access and portability. Steel construction provides lasting durability. Strapping types include Machine-Grade and Hand-Grade. Maximum break strength range is 1,150 - 1,800 lbs. Specifications vary per model.