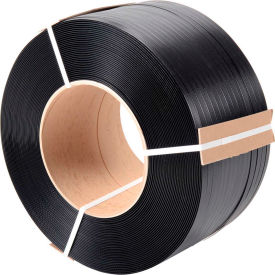 Polypropylene Strapping - Hand-Grade
Hand-Grade Polypropylene Strapping Provides Manual Banding for Heavy Loads such as Boxes and Bulk Packages.

Hand-Grade Polypropylene Strapping retains packages in need of superior holding by shrinking to the appropriate size while maintaining tension. Styles are Hand-Grade and Strap with Buckle. Secure, shrink-to-fit band is stretch capable and increases protection of banded packages. Break strengths range from 250 to 1000. Expandable material accommodates application needs for a variety of dimensions. Additional specifications vary per model.