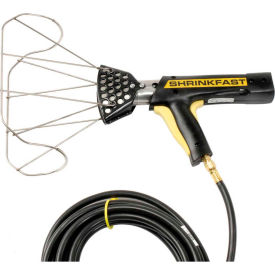 Heavy Duty Heat Guns
Professional Heat Guns And Heat Blowers Provide Quick and Easy Shrink Wrapping and Shrink-film Processing Applications.
Professional Heat Guns and blowers are made for long lasting durability and dependability. Wide selection of types useful for various applications such as paint stripping, shrink tubing or packaging, heating liquids, loosening fittings, softening caulking and surface finishes, thawing pipes and more. Many provide variable heating and controls and are available with various nozzles, displays, heating power and other accessories for general, professional or industrial applications.
Power sources are Electric or Propane
Air Flow CFMs are 30 and 23-41
Temperature minimums are 104 and 390
Maximum temperatures are 842 and 1120