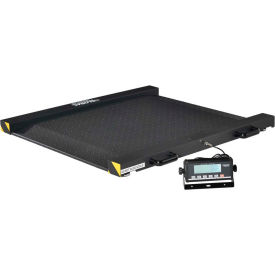 Portable Floor Drum Scales
Portable Floor Drum Scales Are Used For Drums, Barrels, Industrial Containers, and Small Crates.

Drum Scales feature spacious platforms with two-way, easy-access integral ramps for easy loading and unloading. Navigate drum scales through doors with ease using handles and side wheels to go wherever you need them. Models available in a heavy-duty checkered mild steel deck or washdown stainless steel smooth deck.