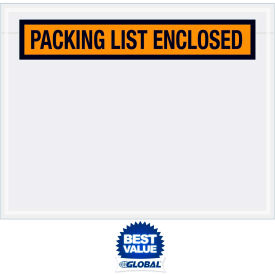 Packing List Envelopes - Best Value
Packing List Envelopes Offer Content Safeguards For Envelopes and Similar Paper Casings In Need of Tamper Protection.

Packing list envelopes are designed to fit and protect lists and shipping documents. Transparent layer allows clear document visibility. Select models include solid envelope cover with large font for quick identification from a distance. Back loading envelopes provide tamper evident protection. Available with either top or side openings. Dimensions vary per model.