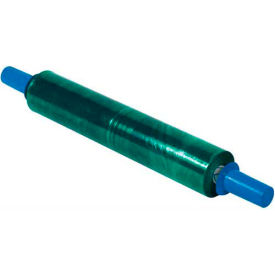 Goodwrappers® Extended Core
Goodwrappers® Extended Core Provides Single Use, Reinforced Hand Wrapping Stability for Irregularly Shaped Pallet Loads.

The built-in handles allow you to easily direct and control the stretch wrap over irregular and misshapen packages while reducing hand friction for efficiency. The polyethylene construction is tear and puncture resistant for content protection from dust, debris, moisture, and more. The multiple color tint options allow convenient pallet visibility and content identification. Special additives provide excellent clinging capabilities. No assembly required. Gauges and dimensions vary per model.