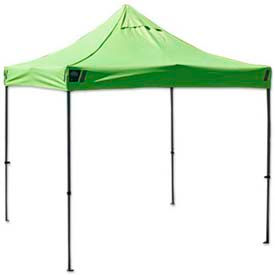 Portable Utility Tents
Portable Utility Tents Are Suitable For Outdoor Events, Lots, Campgrounds, and more.

Portable utility tents provide durable overhead protection and shade while projecting high visibility at long range distances. Unit tents are also ideal for use as emergency station shelters. Most models are water, mildew and flame resistant, and include heavy duty roller bag for storage. Steel pipe frame structure offers lasting durability for lasting support. Available Colors are Bright Orange and Lime. Height adjustment parameters and additional specifications vary per model.