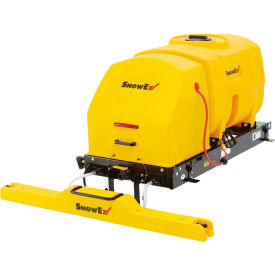 Truck-Mounted Brine Sprayers
Truck-Mounted Brine Sprayers Are Suitable For Sidewalks, Parking Lots, and Other Off-Road Pathways.

Truck-mounted brine sprayers are electronically powered and provide de-icing solution while reducing salt usage. Sprayers are bolted on to the truck bed of compatible vehicles. Select models feature multi-zone controller or spray wand with hose. Gallon capacity and spread widths vary per model.