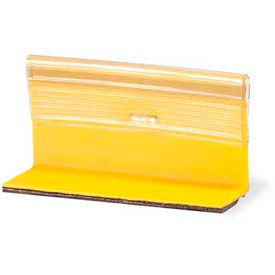 Temporary Pavement Markers
Temporary Pavement Markers Hold the Original Lane Location for Road Maintenance Operations.

These markers are manufactured with plastic resins and high quality reflective tapes and adhesives to stand up to the demands of maintenance work zones. Durable enough for use on both low volume parking lots and interstate highways. Factory-applied high tack butyl adhesive pad provides peel-and-stick quick installation to the roadway. Available styles are Overlay, Permanent, and Raised Pavement Markers. Colors are Amber, Blue, White, and Yellow.