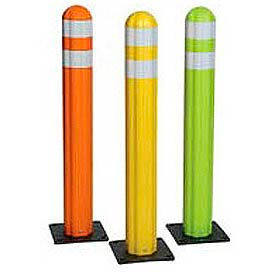 42" High Reflective Delineator Post
Traffic Delineator Posts Are Purposed For Directing Vehicular Or Pedestrian Traffic.

Delineator posts are designed to be anchored for both temporary and permanent use, and can be weighted with sand to stand on their own. Traffic delineator posts are made from high density polyethylene. Traffic delineators measure 42"H x 5-3/4" diameter and include two 3"W reflective bands for high visibility. MUTCD compliant. Delineator posts are available in 3 colors; Orange, Lime or Yellow.