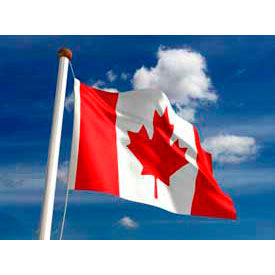 Annin® - Canada Flags
This collection of Canada flags is perfect for flag poles & use outdoors.

These Canada flags are made of 100% heavyweight SolarMax® nylon. The SolarMax® nylon flags are resistant to UV radiation. Finished with strong duck heading and large brass grommets. Durable and fast-drying. Available in size 3' x 5', 4' x 6' and 5' x 8'.