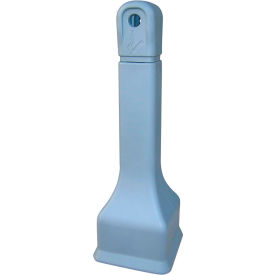 Forte Cigarette Disposers
Forte Cigarette Disposers Are Used For Office Buildings, Public Areas, Government Buildings And More To Neatly Dispose Of Cigarette Butts And Ash.

Forte Cigarette Disposers are made of plastic to provide long lasting durability and all weather protection. Reduces replacement costs. Styles have inner galvanized sleeve to hold loads of smoking waste.Lift-off top provides easy maintenance. Stand alone unit can be placed in different outdoor areas. Available colors are Black, Brown and Gray. Disposers measure 12"W x 12"D x 38-1/2"H.