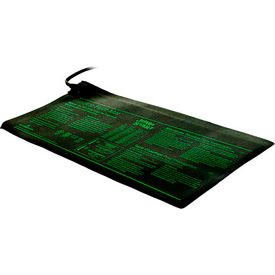 Hydroponic Seedling Heat Mats
Hydroponic Seedling Heat Mats Increase Success of Seedlings and Cuttings in Greenhouses, Conservatories, and more.

Seedling Heat Mats provide sufficient heat temperature and improves germination. Mats warm root area 10-20° F over ambient temperature. Waterproof layering protects against liquid spilling. Deft and sturdy fiber construction makes for lasting durability. Light, watering, and planting information is listed on mat for easy operation. Minimum and maximum mat voltage is 120 volts. Dimensions vary per model.