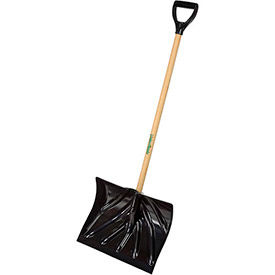 Best Value Snow Shovels and Scrapers
Snow Scoops, Shovels, & Scrapers

Snow Shovels Are Great For Scooping Up Snow, Loose Debris And Other Clean-Up Operations.

Snow scoops and shovels are the industry standard for shoveling snow and other debris. Sturdy blade is curved for shoveling of heavy, bulky materials. Long handle for ease of lifting and added leverage. Choose between several different styles that meet your needs.