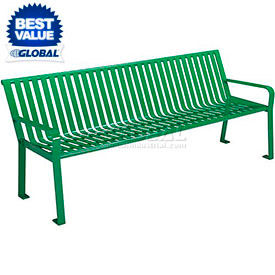 Steel Benches with Back & Arms
Steel Benches with Back and Arms Accommodate Seating For Parks, Municipal Areas, College Grounds, and more.

Steel benches with back and arms provide public and industrial areas with convenient seating. Curved armrests on ends provide arm support. Bench color and additional specifications vary per model.