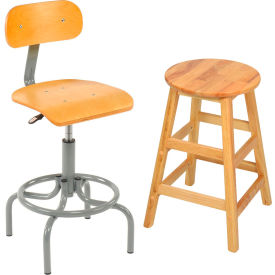 Interion® Wooden Stools
Stools Feature Contoured Plywood Seat That Rotates 360 Degrees And Adjusts Easily From 20" To 25".

Interion® Wood Stools are basic additions to any home, school or restaurant. Versatile design allows you to use it in a specific setting, such as a science, label or art table or for simple everyday use.