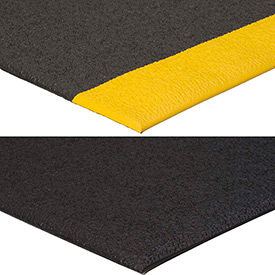 3/8" Or 5/8" Pebbled Vinyl Sponge Anti Fatigue Matting
3/8" Or 5/8" Thick Pebble Surface Anti Fatigue Matting and Industrial Mats Provide Optimal Comfort For Moderate Standing Environments.

3/8" or 5/8" thick pebble surface anti fatigue matting and industrial mats deflect energy to relieve leg and back fatigue. Slip resistant, non-directional textured surface allows for easy sweeping. PVC foam, anti-fatigue mats feature beveled edges for safety. Floor mat material can easily be cut to fit any work area as needed.