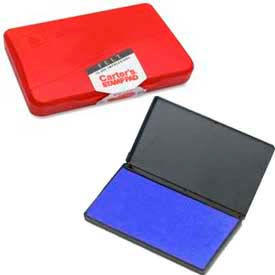 Stamp Pads & Ink Refills
Stamp Pads and Ink Refills Allow Convenient Ink Replacement for Various Self-Inking or Pre-Inked Stamping Applications.

These pads and ink refills come in a wide selection of brands, types and colors for various self-inking and pre-inked stamping devices and applications. Brands include Avery®, CLI®, Costco®, Monarch®, Sparco™, U.S. Stamp & Sign and Xstamper®. Types include Felt, Foam, Micropore® and NeatFlo® Carter's Stamp Pads, Stamp Pads, Replacement Pads, 2-Color Replacement Pads, Self-Inking Replacement Pads, Replacement Ink Roller, Stamp Refill Inks, Classix Refill Inks, Refill Ink Bottles and Refill Ink Cartridges. Available colors are Black, Blue, Green, Red, Blue/Red and Uninked.