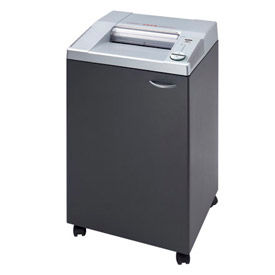 Home & Office Paper Shredders
Home and Office Shredders Provide Go-To Solutions For Shredding Large Volumes of Paper, Stapled Paper, CD's and more.

Home and Office Shredders are compact enough for small home offices, personal work spaces, mailrooms and Printer/Copier Areas. Sheet capacities range from 5 - 300. Available in Security Levels up to 2 to 5 and P-2 to P-5. Available shred types are Cross Cut, Strip-Cut and Micro Cut, and more. Bin capacity, shred size and additional specifications vary per model.